THE STAMPEDE IS COMING! Our new ONRUSH trailer showcases all-action, over the top racing
We have today released a new gameplay trailer for ONRUSH, the action packed, arcade racer that will smash its way onto the PlayStation® 4 computer entertainment system and Xbox One on 5th June 2018. The new trailer, available to view below or at www.codemasters.com/onrush, showcases the game's bold and vibrant approach to racing with thrilling boosts, insane jumps and incredible takedowns.
Designed to keep players always in the action, ONRUSH is a celebration of sensational speed, outright fun and over the top spectacle. Players battle it out on track to power up their RUSH meter which enables them to unleash the ultimate manifestation of boost and power as they wreak havoc on their opponents by performing death defying takedowns and stunts.
There are eight vehicle classes in ONRUSH, each of which has its own unique style, feel and advantages. This includes the vehicle's RUSH state with each class having different effects and abilities that can help their side claim the victory.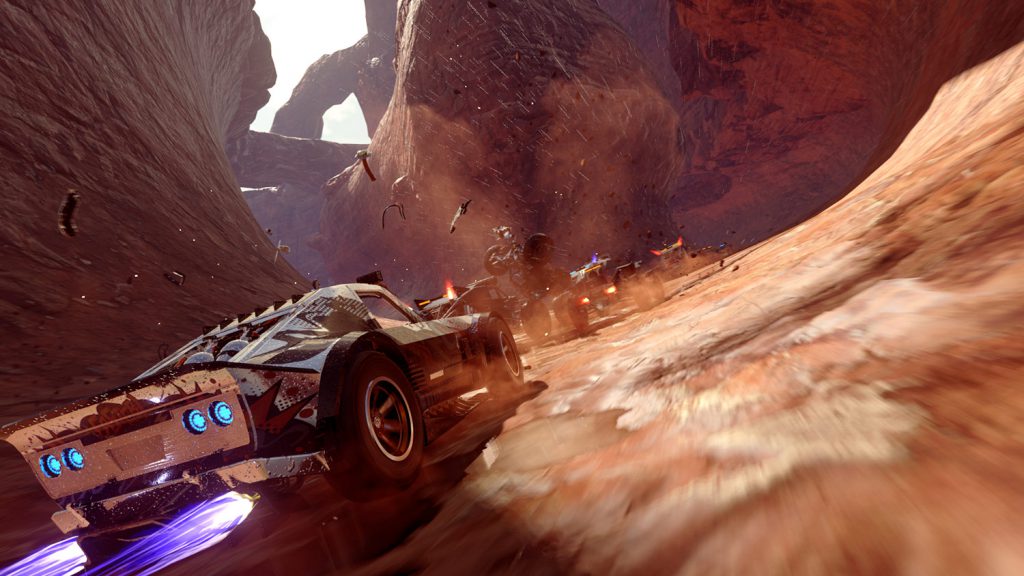 Available to pre-order now, players can also get their hands on the ONRUSH DELUXE EDITION which includes an eight additional vehicle designs with iconic gold and black liveries, extra Crashtag artwork and Track Tombstones all exclusive to the DELUXE EDITION. Players who pre-order the game on PlayStation 4 will get early access to the ONRUSH beta before it opens up to everyone on PlayStation 4 and Xbox One in May.
Developed by the new Codemasters development team in Cheshire, UK (formerly Evolution Studios), ONRUSH is not about racing to the finish line. Racing with style and flair is what counts as you perform incredible takedowns and put everything on the line in order to power up your all important RUSH bar.
ONRUSH will launch on PS4 and Xbox One on 5th June 2018. For more information about the game, visit www.onrushgame.com. Fans can keep up to date with all the latest news by joining our communities on Facebook, Twitter and Reddit.